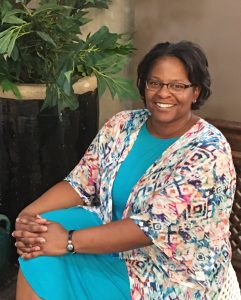 What is your past work experience/education?
I recently graduated from ACC with an A.A.S. in Interior Design, after spending 15+ years working in Information Technology in the telecom industry and the computer distribution and reseller markets. When I dreaded waking up and going to work, I decided it was time for me to do something different. Like most people, I was hooked on HGTV and Bob Villa's This Old House, so to make sure interior design was something I really wanted to do, I took an evening class called Fundamentals of Design, and I knew I was in the right place at the right time.
Where were you raised?
I'm originally from a small town in Pennsylvania, and only ended up in Colorado when the company I just started working for decided to move its headquarters to CO. I remember driving home to tell my Mom about the move and she said, "Go for it, don't miss out on a great opportunity to experience something new", and that's pretty much how I lived most of my life.
In your opinion, what is "good customer service"?
Good customer service is all about taking the time to listen to your customer's needs and a willingness to help in any given situation. Always following up and always following through, shows your customer that their issue is as important to you as it is to them.
How would you characterize your design style?
My design style is very eclectic, ranging from Craftsman style, Mid Century Modern and Art Deco. I LOVE a good flea market and estate sales!
What is your favorite color?
My favorite colors are green and turquoise. I'm a water sign ( Cancer) and I love the variations of greens and blues associated with nature and the ocean.
What do you like to do in your spare time?
I spend my spare time hanging out with my husband Scott, dog Pearlie Mae and cats Winston & CeCe. Since I spent most of my time studying these past few years, Scott and I plan on getting back to hiking and biking throughout Colorado. We want to purchase and refurbish a retro "tin can" camper, since I'm totally over the tent camping scene. I love the outdoors and camping, but I also want some of the basic creature comforts of home.
What is your favorite food?
My favorite foods contain anything with seafood and lamb. Any baked goods containing peanut butter is heaven on earth…..especially chocolate cake with peanut butter frosting!
What methods do you use to turn negative circumstances into positive ones?
I try not dwell on the negative, but to avoid that from happening, I evaluate the situation and figure out what I could have done differently to have a better or different outcome. This way I can handle it differently if it were to happen again.
Anything else we should know?
Fun fact about me, I did my college internship with Walt Disney World in 1986 when I was a hospitality major at Keystone College. I worked at the Orange Tree next to the Tiki birds, selling ice cream cones, orange cream pies, orange juice and frozen orange custard. The best hands-on training and experience I've ever had with developing my sales and customer service skills as a young college student.
Marcia can be reached at the Denver C.A.I. Designs Showroom at marciacw@caidesigns.net or by phone at (303) 282-8100 x6973