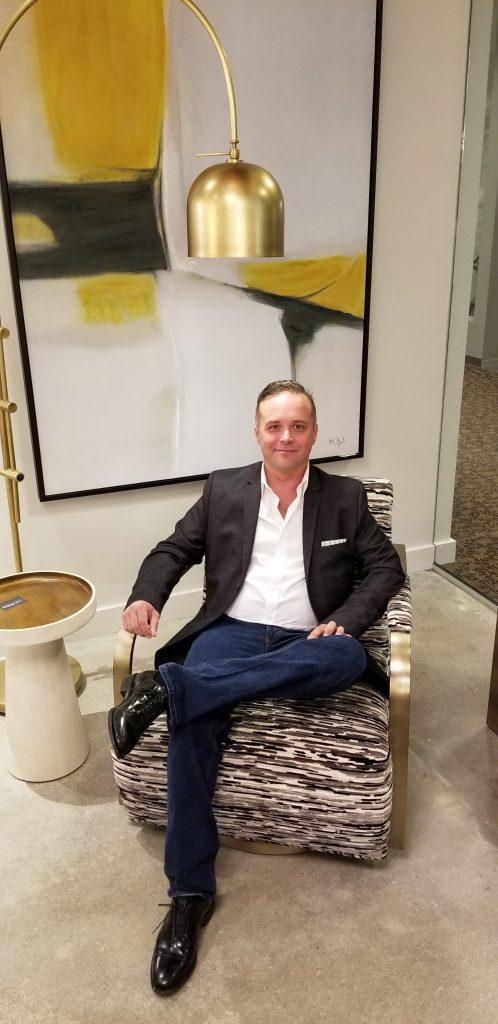 What is your past work
experience/ education?
A dynamic 11 year span within the lighting industry, including Showroom Sales, Electrical Distribution, Manufacturing and Marketing and Lighting Design.
ALA. Lighting Specialist
Member of the IES
Where were you raised?
Raised in Chicago.
How would you characterize your design style?
Modern
In your experience working with C.A.I. Designs thus far, what is/are some of your favorite product lines and why?
Visual Comfort / Tech Lighting / Blackjack Lighting / Modern Forms
What is your favorite color?
Violet
What do you like to do in your spare time?
I spend a lot of my spare time illustrating..
What is your favorite food?
Empanadas
Where do you draw your inspiration from? Is there anything you do to get inspired when you hit a slump?
I draw inspiration from my surroundings.
I go for walks if I am stumped.
Sean can be reached at the Denver C.A.I. Designs Showroom at seand@caidesigns.net or by phone at (303) 282-8100 x6972