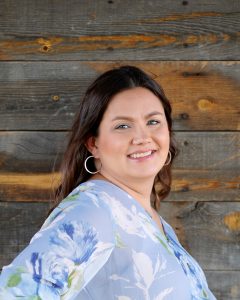 What is your past work experience/education? Tell us a little bit about how you ended up in this field and what experiences brought you to the world of design.
Interior Design has always been a passion of mine, but coming from a small town, I was never exposed to the world of design like I was after moving to Phoenix. After a couple of career changes, I started my journey in design January of 2014 by attending Scottsdale Community College. I have worked in a design showroom, with an interior designer, and with a home builder. I found that working with designers in a trade showroom is the best of both worlds. I get to help design beautiful homes without having the stress of being a designer. I enjoy what I do and can't see myself doing anything else!
Where were you raised?
Yuma, AZ.
Where do you draw inspiration from?
Nature and art.
What is your most rewarding project and why?
Working on full houses. Something about putting it all together and seeing the joy of the client when they start to visualize their new home sparks so much joy for me.
In your experience working with C.A.I. Designs thus far, what are some of your favorite product lines and why?
OBD because of all the custom capabilities. Interlude Home because of their aesthetic.
What is your favorite color?
Jewel tones and most shades of blue.
What do you like to do in your spare time? (Hobbies, Talents, Travel, Family, etc.)
Spend time with my family (husband and 3 boys).
If you could travel back in time, where/when would you go and why?
The roaring 20's!! I love the way they dressed. It would be fun to see how much simpler lives were back then.
How would you characterize your design style?
I would say elegant modern with a touch of earthy.
Do you have a favorite quote?
Shoot for the moon! Even if you miss, you will still be among the stars.
What is your favorite food?
Tacos! You can put anything in a taco and it will be delicious.
What is your favorite TV series?
I used to love watching Divine Design with Candice Olson but since she left HGTV, I now stick to watching any cooking show with Bobby Flay or Guy Feiri.
Anything else you would like to share?
I'm excited to bring my experience to the CAI team.
Carol can be reached in the Scottsdale showroom at carolw@caidesigns.net or by phone at (480) 565-3775 x7060.