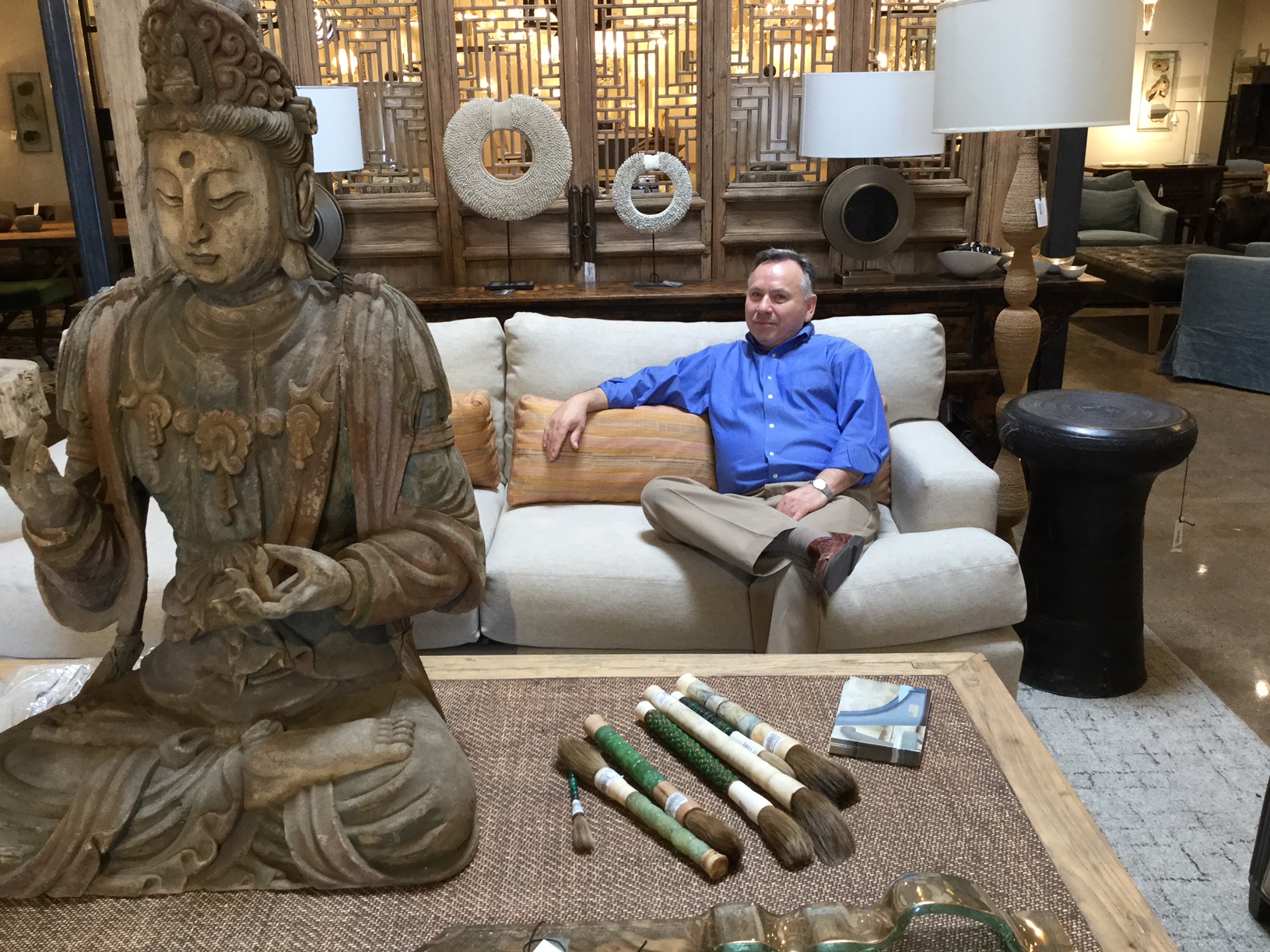 How did you get into interior design?
Being a self taught weaver and lover off all things art and textile, I had the blessed luck of meeting a most talented artist who had just returned from being educated in Paris. We created, wove, sold and shipped beautiful upholstery fabrics to interior designers across the United States, Canada and Mexico for over 15 years. I have continued to love the world of design ever since.
What was your most rewarding project and why?
That is really a very easy question to answer. All of them! Seriously, I get the same satisfaction in helping designers and their clients find the pieces that ultimately combine to create their perfect spaces no matter how big or small the project. Their happiness is my happiness!
Where do you see the interior design market going in the future?
Humans naturally want to be surrounded by beauty and furnishings that make them happy. Decorated cave dwellings and the stories of Josephine decorating Napoleon's tents during long battles tells us this human desire has been around before man was even civilized, so it's not going anywhere. Like most professions there is an art and an education to being an interior designer. The educated general public knows that an interior designer will ultimately save them money and create those beautiful environments we all desire but most cannot accomplish themselves. The direction the industry will go would require the purchase of a crystal ball.
Are their any insights or helpful hints you can share with designers when they are working with their clients on projects?
 Yes, two actually. The first rule of sales is to listen to your clients.
Secondly, manage client expectations. Giving clients realistic expectations of the products and process will eliminate a lot of misunderstandings and unrealistic demands.
What is your favorite color?
 I love White! White goes with everything; it is the presence of all colors.
Then secondly I love most all colors.