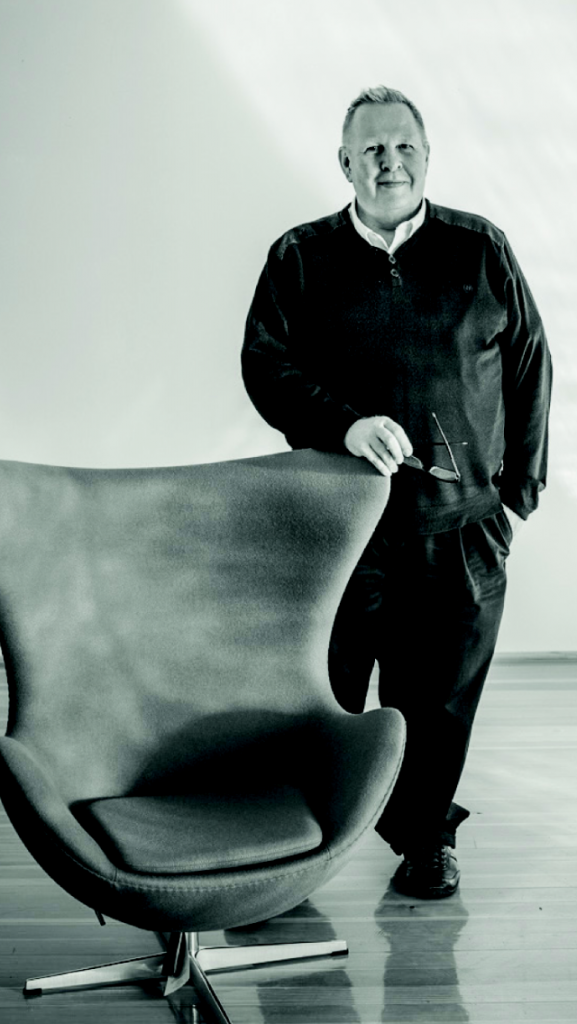 What is your past work experience/education?
I started my career in financial services and insurance. After my partner graduated Design School he started his design business and we were hired by a furniture store owner to do window coverings in his home. He liked us so much that he offered me a job in his store. My love of design helped me to do well and I was recruited by clients to join their new boutique furniture store. One day I asked, "What kind of lights do people use with this great contemporary furniture?" As a result, we went to Market and opened a few lines of lighting, which led to us abandoning furniture altogether. As a result, in 2001, I started selling lighting learning the industry from the ground up.
Where were you raised?
I grew up in Ft. Collins, Colorado and we moved to the Denver area when I went into Middle School.
What is your most rewarding project, and why?
In my capacity at YLighting, I worked with the Set Decorator of  Fifty Shades of Grey, among other film projects, who asked me for fixture suggestions, all of which made it into the films. Seeing my ideas brought to fruition was a great experience for me.
How would you characterize your design style?
My great love is Mid-Century Modern design. Using those clean lines as a base, I take the minimalist cold aspect of the style and warm it up with color, texture and restrained embellishment. Still clean and crisp yet warm and inviting.
In your experience working with C.A.I. Designs thus far, what is/are some of your favorite product lines and why?
Obviously Visual Comfort is a favorite, not only of mine but also of our design clientele. Hubbardton Forge and Hammerton are always great because of their custom capabilities. Modern Forms and Tech Lighting are favorites for pushing the boundaries while making LED lighting that can work well in residential settings.  In furniture, Thayer Coggin is a huge favorite having sold them previously and always looking up to their iconic style.
What is your favorite color?
Blue of any hue
What do you like to do in your spare time?
My partner and I have a standing Pizza/Movie date for Friday nights and we are both avid music lovers. In my spare time I curate playlists on Spotify which have thousands of followers.
What is your favorite food?
Mexican food is my weakness. I was nearly 12 the first time I tried it and the memory is as fresh as if it was yesterday. Love at first bite, definitely.
Where do you draw your inspiration from? Is there anything you do to get inspired when you hit a slump?
My partner inspires me in many ways. Not only is his impeccable design style a source of inspiration, the fact that he NEVER complains no matter what's going on has also taught me a valuable lesson. If I hit a slump, I remember to be grateful first of all.  Next, being Danish, I go back and look at works by my favorite Danish design stars like Louis Poulsen and Verner Panton to get my creative mojo working.
Any last words for us you'd like to share? 
Follow me on Instagram @LuxuryHomesStaging
Randy can be reached at the Denver C.A.I. Designs Showroom at randyj@caidesigns.net or by phone at (303) 282-8100 x6972