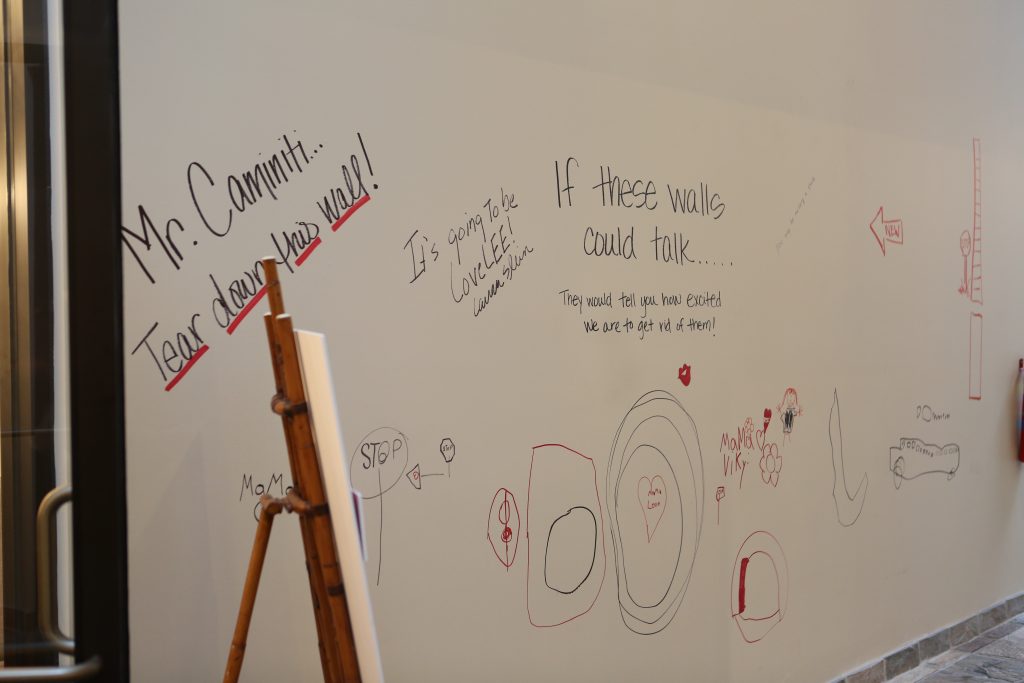 If you have been in the Arlington Design Center, you have seen our Grafitti Walls become more consumed with inside jokes, inspirational quotes, images and words of wisdom. We are happy to announce that construction has begun!
Through the next couple months we will keep you posted as we move our mobile showroom around the construction site. We will be open during construction so please follow the building signs to guide you to our helpful staff. Currently we are in the warehouse space waiting to answer any questions you may have.
Follow our blog to watch the progression take place! Cheers to 2019!