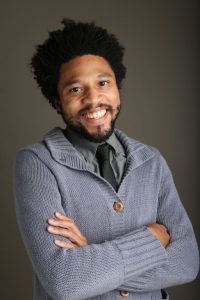 What is your past work
experience/education?
I've made visual art my whole life, and growing up my parents renovated properties all over the country. Watching homes get gutted and then modernized showed me the practicality of my natural creative tendencies.
Where were you raised?
Roswell, GA.
Where do you draw inspiration from?
My peers, for the most part. I try to surround myself with people different from me, so I'm being constantly challenged with new and rewarding experiences. It also helps me look at the familiar with fresh eyes.
In your experience working with C.A.I. Designs thus far, what is/are some of your favorite product lines and why?
Caracole. I love something flashy, something with a bit of drama, something to talk about. They have pieces that flow such that they have a greater sense of space without having more mass. I like that kind of elegance — large enough to seen but agile enough to suggest grace.
How would you characterize your design style?
Brutalist.
What do you like to do in your spare time?
Study new typefaces, make pasta, tactile things.
What is your favorite food?
Capri Meatball Sandwich in Steubenville, OH
Cameron can be reached in the Chicago showroom at cameronc@caidesigns.net or by phone at (312) 755-9163 x7006