It was a midweek fiesta in the CAI Designs showroom, as Tech Lighting presented products and features of their newest collections, including Element downlights.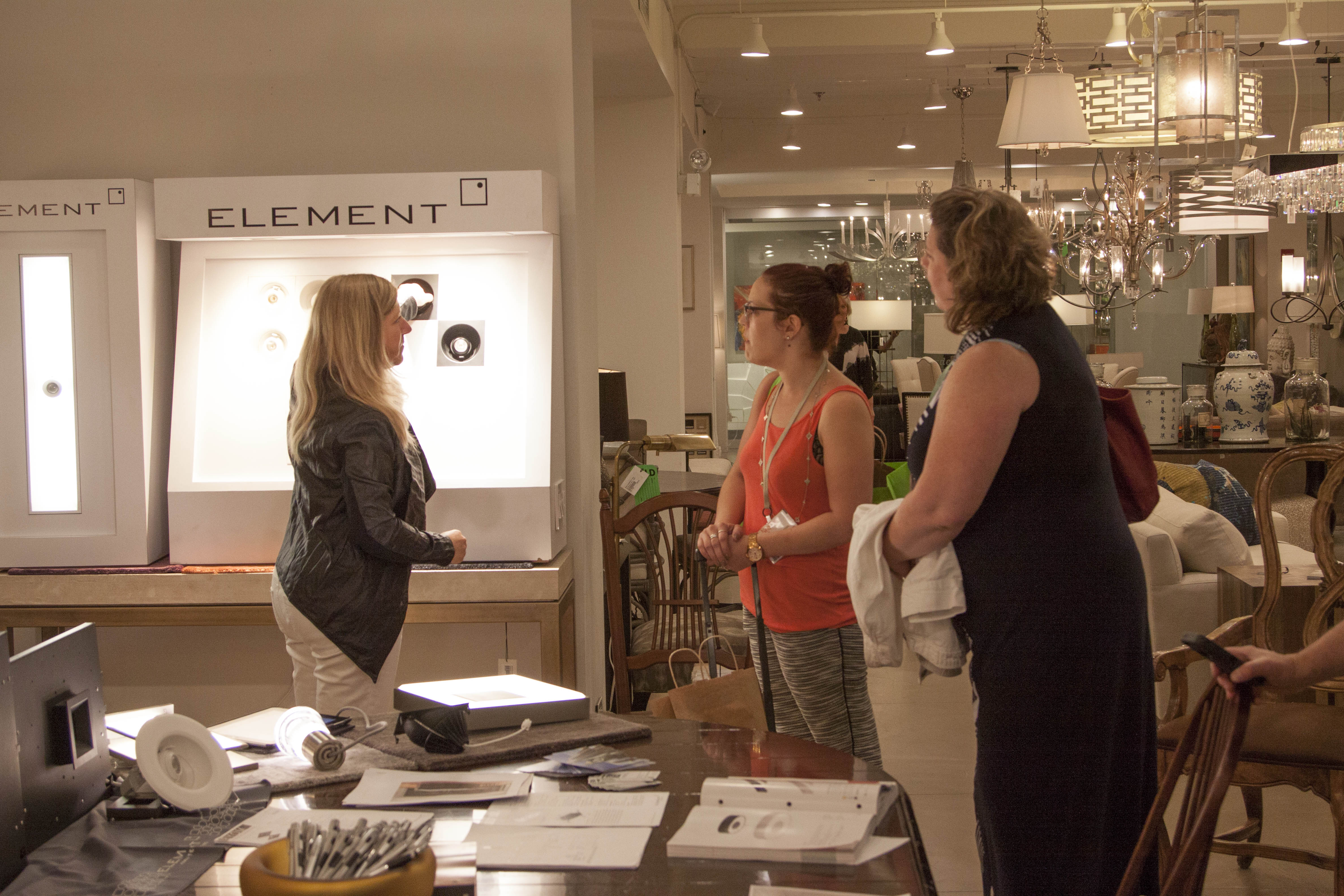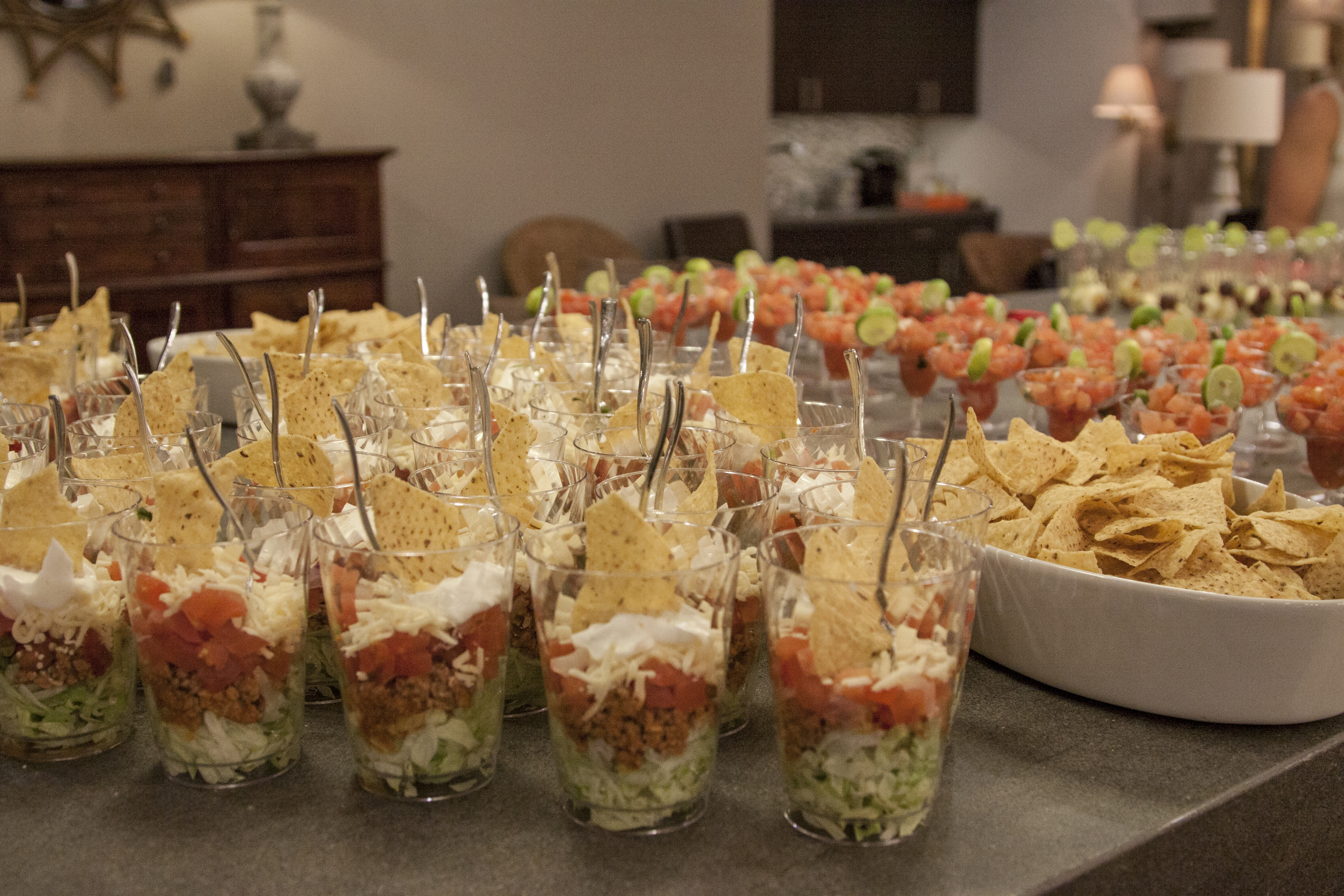 Many have asked for the "recipe" for the mini taco salad and pico de gallo served at the event. So, here it is! This is great for summer parties and graduations with its easy Grab and Go capability! Add some Sangria and let the fiesta begin!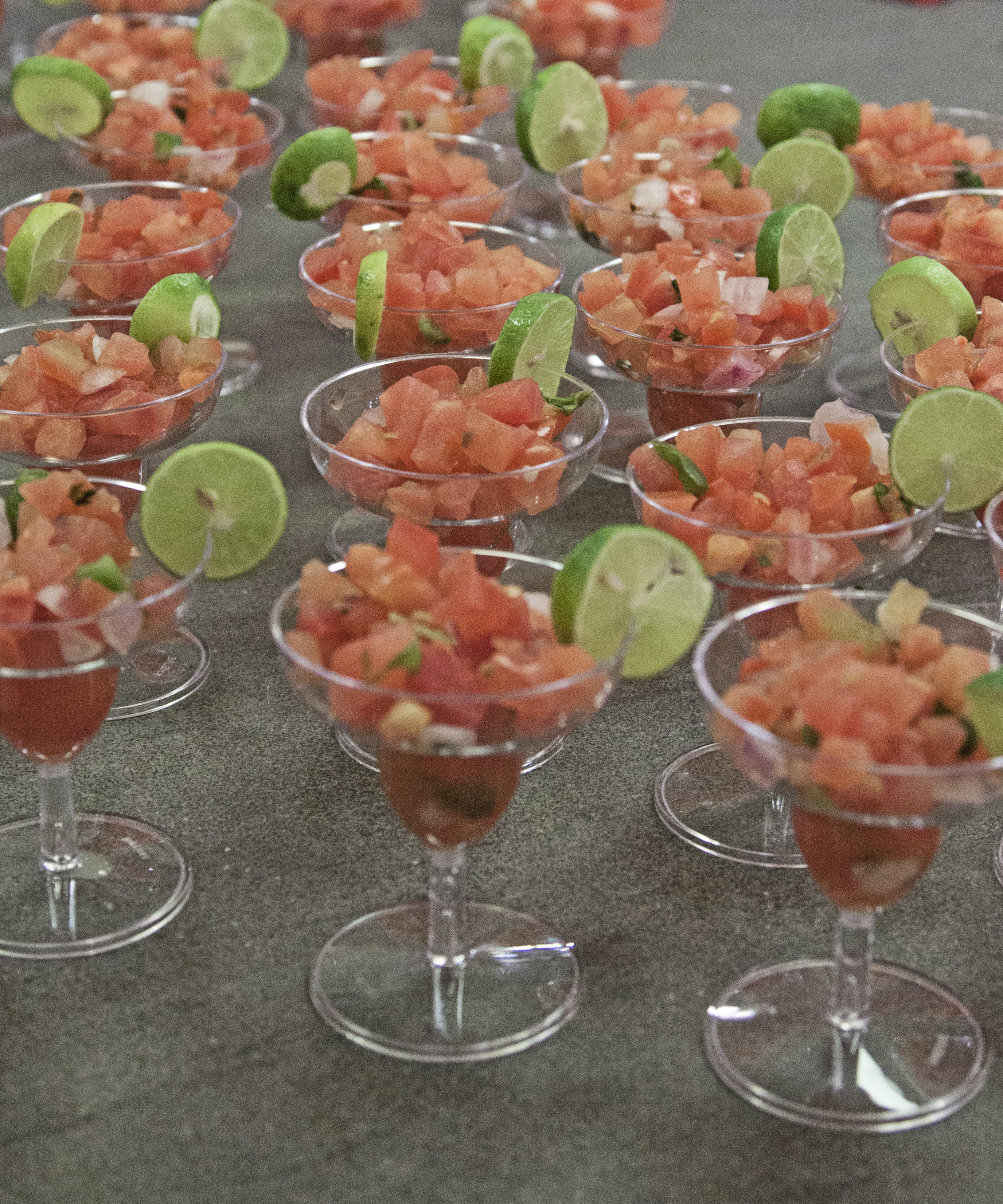 Pico De Gallo
Sun Ripe Tomatoes, cubed
Red or Spanish onion, chopped
Jalapeno (de-seed for less spice)
Cilantro
Dash of Salt
Squeeze of Lime
There is no measuring here. It's all taste. Don't like onions much? Don't add as many. Love Cilantro? Add alot. Use Mini Key limes to garnish. Don't have time to make it? Jewel has it by the container in the deli department. Mini 2oz. Margarita glasses available at Party City.
---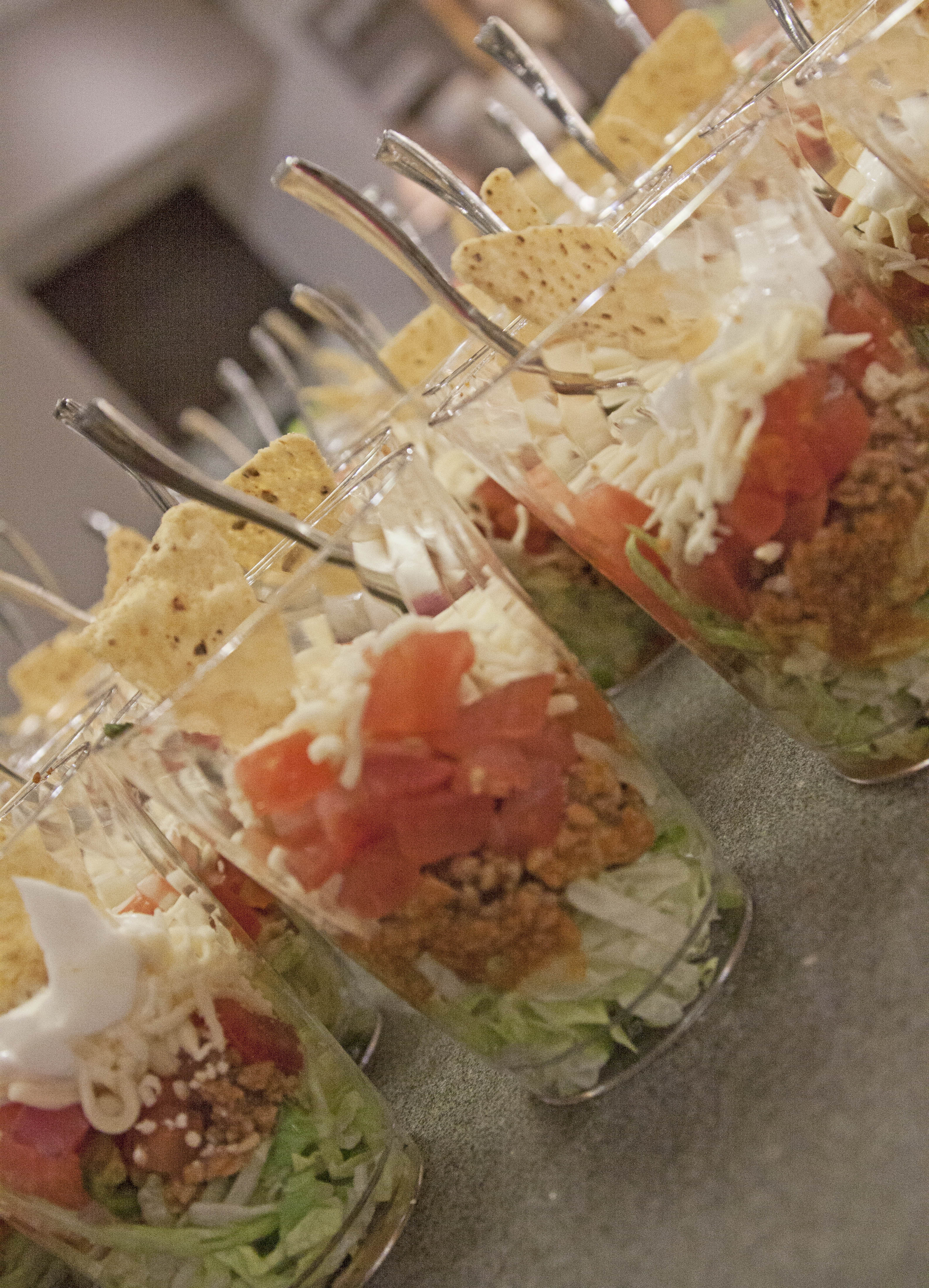 Mini Taco Salad
Layer the following in a 10oz plastic cup:
Shredded Lettuce
Taco Meat
Pico de Gallo
Chihuahua Cheese
Dallop of Sour Cream
Garnish with your favorite Tortilla Chip (or 2 chips for no meat version!) (ours was the Kirkland Organic chips)
Taco meat is ground turkey cooked with your favorite taco seasoning (ours is the Chipotle flavor from Costco)
Super easy and you look like you spent hours doing it!