Thank you to all who attended Our Old Biscayne Luncheon – 
It was all about CUSTOMIZATION….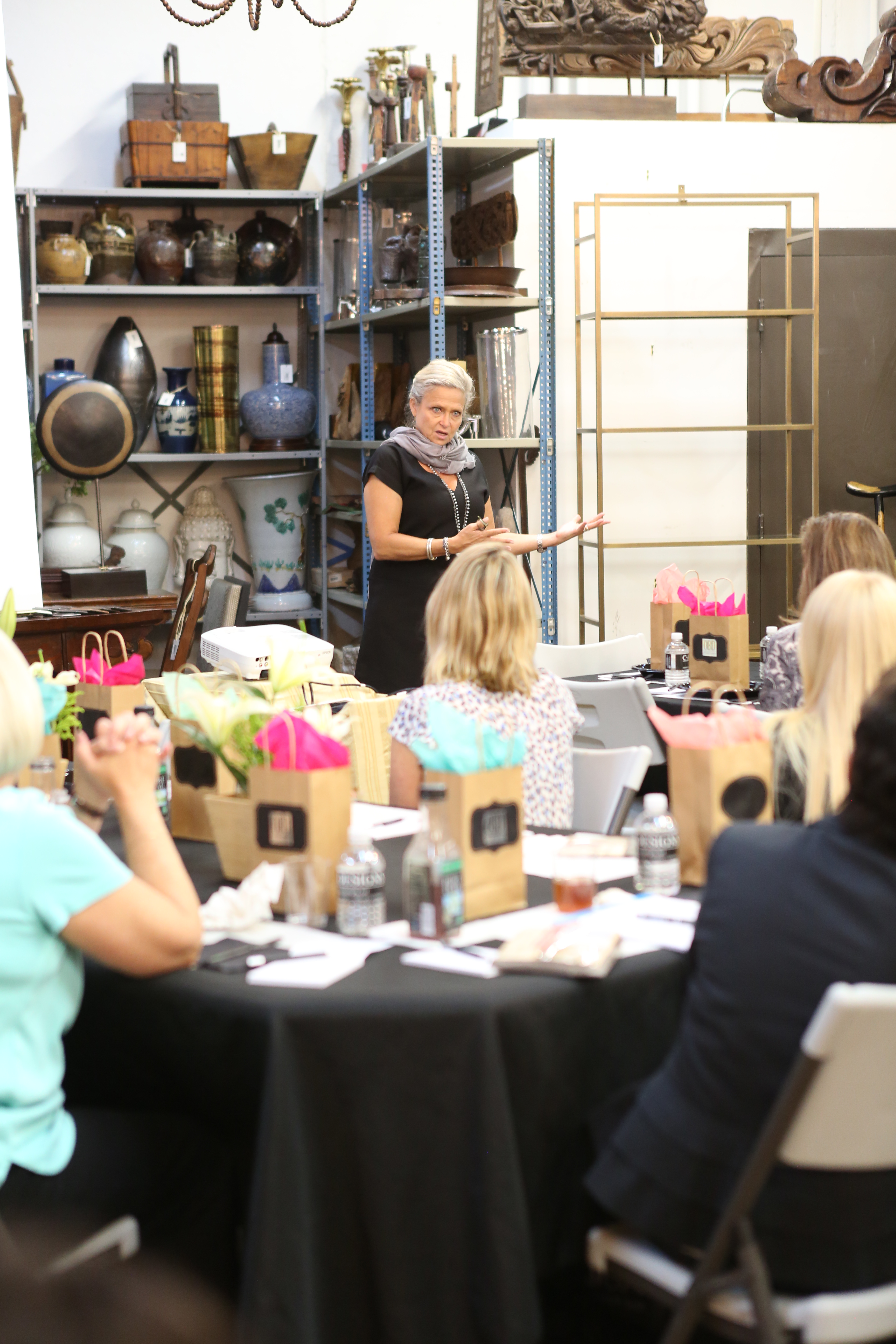 Gretchen Gabrielli, President of Old Biscayne Design did a beautiful job in explaining details. All pieces on their website are pieces that we can build from or order "as is" in a finish selected.
The finishes are stunning …layers of washes and painting techniques.
This manufacturer has its own foundry and fabricates beautiful Iron Beds and Iron bases for dining tables as well as different applications of finishes on all of the iron pieces.
Learn More about Old Biscayne Design