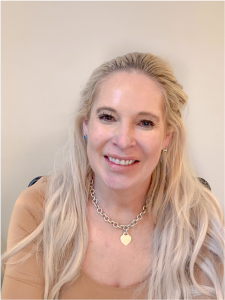 What is your past work experience / education?
I have worked in lighting for about 6 years here in Denver. I went to The Art Institute of Colorado for Interior Design for a time. I also went to the University of Colorado and have a Spanish and Business degree. I ended up in lighting while at The Art Institute of Colorado and have never looked back!
Where were you raised?
Boulder, CO as well as Denver, CO.
Where do you draw inspiration from?
I think of lighting as functional art. Helping in the creative process to bring amazing lighting design to residential and commercial projects is a huge inspiration. I love how this industry is constantly changing and love working with other creative and design minded people!
What is your most rewarding project and why?
Too many to chose from! I've done many new construction custom homes. Those are very fun because you get to be part of the entire creative process with the designer and builder.
In your experience working with C.A.I. Designs thus far, what is/are some of your favorite product lines and why?
My favorite line is Hubbardton Forge! I had the opportunity a few years ago to go to Vermont and visit their facility. The crew there are true artisans in how the lighting fixtures are hand forged iron. The quality is top notch and the designs they continue to come out with are beyond stunning.
What is your favorite color?
Turquoise!
What do you like to do in your spare time?
I have been an avid skier since I was three years old. I also enjoy travel, checking out a new restaurant. My goofier side loves to play pranks on my friends.
If you could travel back in time, where/when would you go and why?
I would probably not travel back in time but rather into the future!
How would you characterize your design style?
Simple elegance.
Do you have a favorite quote?
"Love the life you live. Live the life you love." – Bob Marley
What is your favorite food?
Sushi!
Robin can be reached in the Denver showroom at robino@caidesigns.net or by phone at (303) 282-8100 x6972